Fare Suisse Tahiti
Welcome to Fare Suisse, located in the heart of Papeete in the historic district of Paofai. Our free shuttle will take you to our hotel in less than 15 minutes from the airport or the ferry dock. Our air-conditioned rooms with tropical decoration and our homemade breakfast specialties will seduce you. From the terrace you can enjoy a beautiful view of a tropical garden while enjoying free Wi-Fi. The calm of the place and the proximity of the shops and tourist sites of the city will make your Tahitian stopover more enjoyable.
We look forward to welcoming you soon to Fare Suisse,
Thérèse and Beni HUBER.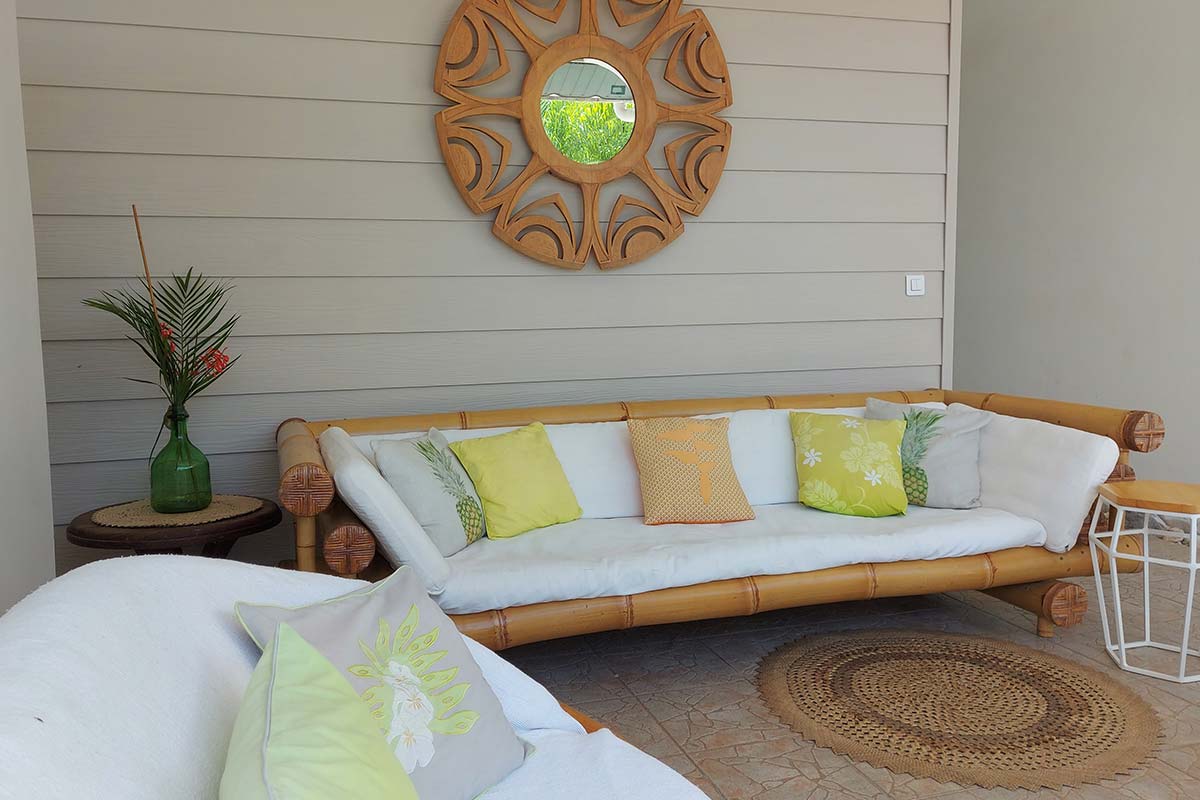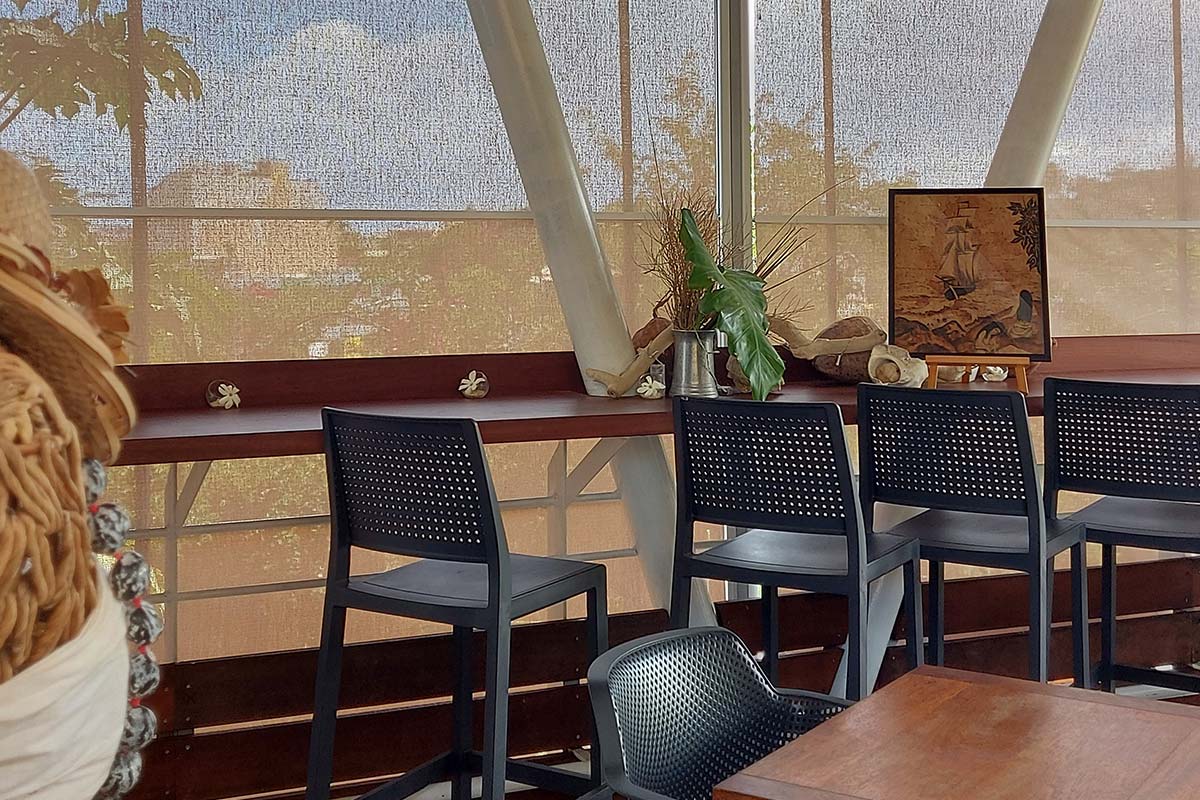 Feedback from our Guests
I was looking as everybody for a well located, not expensive and nice place within Papeete. Such a place really exist at Fare Suisse ! Everything within Papeete is at walking distance from Fare suisse. Our room + kitchen was really big and very clean. We really enjoyed to stay there. And last point, the price, not expensive at all and including airport pickup ! Thus do not hesitate, go fare Suisse
Fare Suisse is a hidden gem amongst guest houses in Tahiti! It was very clean with great bathroom & kitchen facilities and free wifi and also very reasonably priced. It is very centrally located with only a 10 minute walk into the centre of Papeete. Beni is very helpful and made my stay very comfortable – I look forward to visiting Tahiti again & when I do I will certainly stay at Fare Suisse again.
Nice guesthouse in nice sourrounding just  a little bit up the hill of  Papete with a nice view aqnd nice Garden around. Walking distance to the harbour and downtown about 15 minutes. Offers appartements and shared rooms with a nice teracce and common room and kitchen. Beni is friendly picks you up at the airport, bring you there and informs you about all the possibilities to do in Tahiti. For a short Visit in Thaiti (just an hour boat ride from Moorea) or a stop before going on further to the islands or com back from there, an ideal place to stay.
We stayed at Fare-Suisse for 9 nights as part of a 7 month round the world trip and we had a brilliant time.  Beni was a fantastic host he collected us from the airport and nothing was too much trouble for him. Fare Suisse is very near to the local supermarket and the kitchen facilities are great to make your own food, and dining out on the veranda is very relaxing and quiet.  You can also walk into town if you fancy eating out. We explored the island and caught the ferry to Moorea which is beautiful and well worth a visit.  We also hired snorkels and masks from Beni which is a must. I would definitely recommend Fare-Suisse to anyone visiting Tahiti, it's a hidden treasure and great value for money.
"Breakfast, dinner & bar
For breakfast, an all-you-can-eat buffet will be served on the terrace between 7 a.m. and 9 a.m. at the price of 1,200 F CFP (10 euros) per person. You will enjoy our home-made specialties, such as the famous Beni's bread, the owner of the house, cold meats, cheese, tropical jams and fresh seasonal fruits.
At the bar you can also enjoy delicious cocktails or a glass of beer or wine throughout the day or during the "Happy Hour".
And for dinner, our restaurant will welcome you from 6 p.m. to 8 p.m. around a delicious Swiss fondue, a homemade pizza or an ocean dish."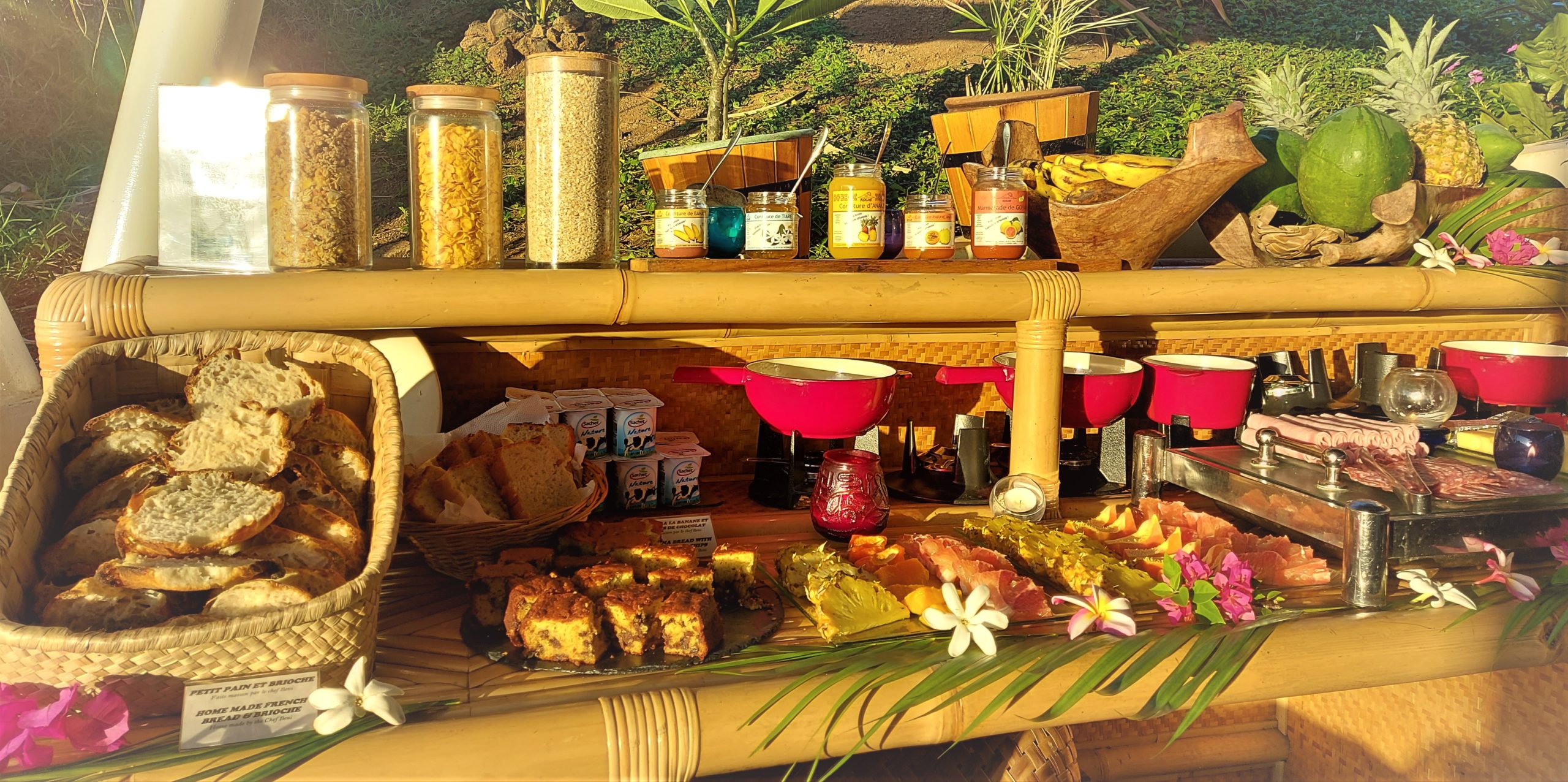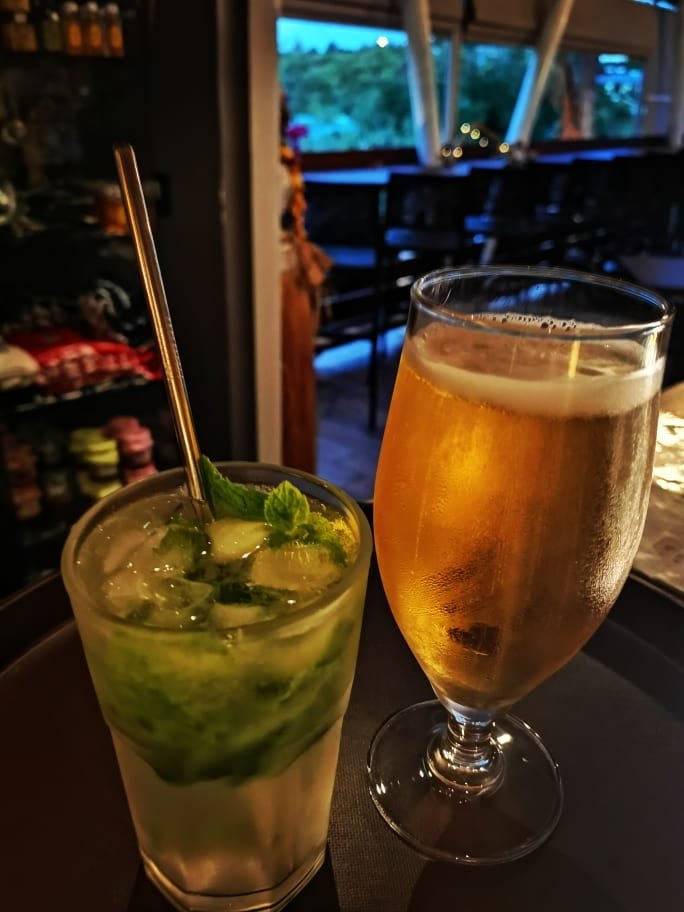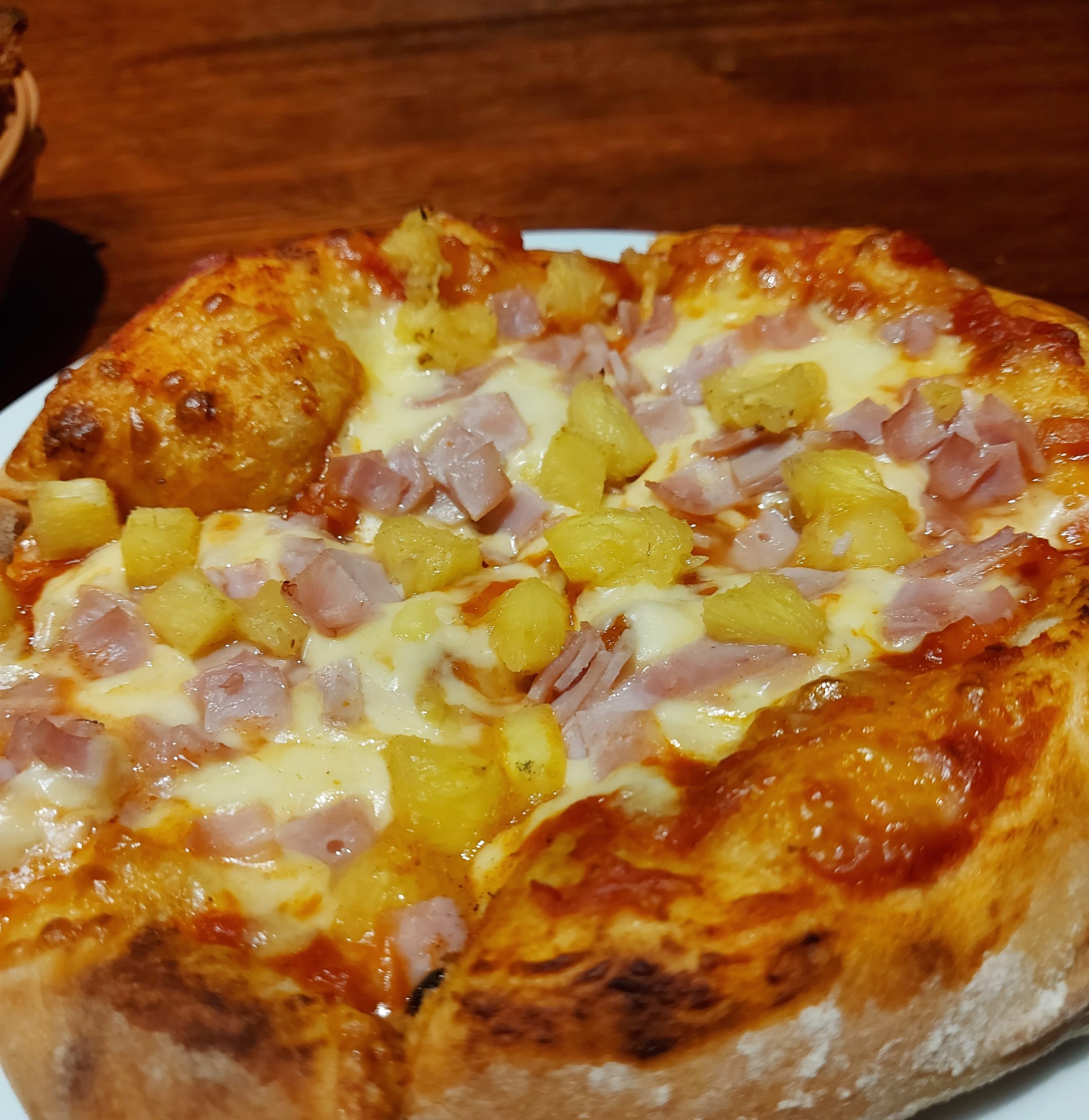 Shuttle service
We offer a free common shuttle from 06:30am to 11:45pm.
To use this service, please send us at least 24 hours in advance the following information : exact arrival time as well as the flight number or the name of the ferry company.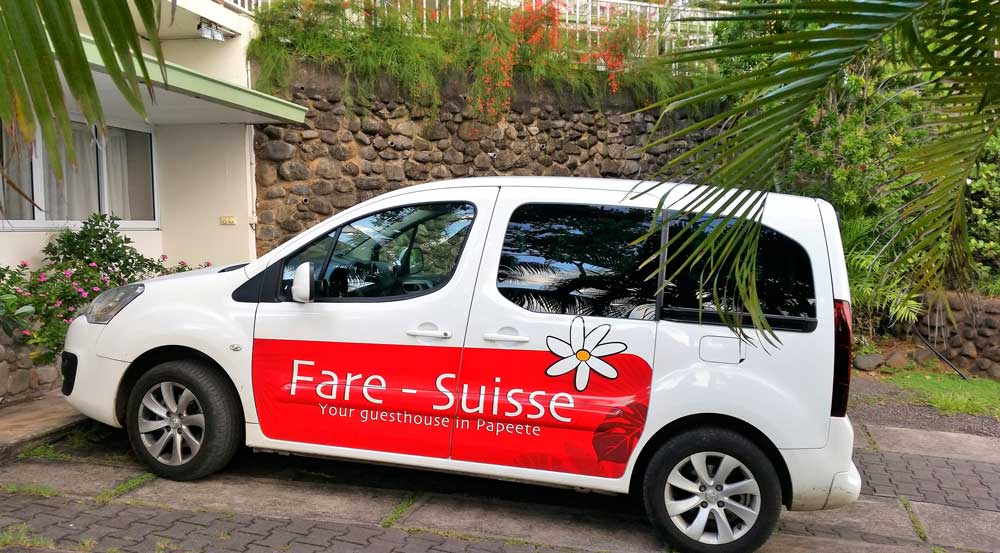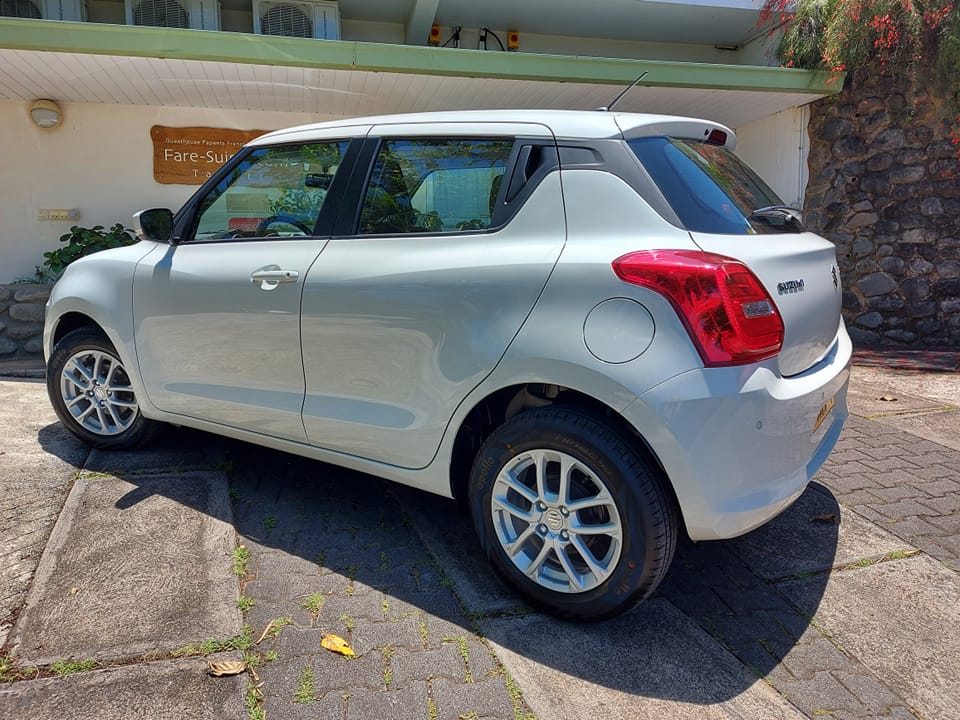 Car for rent
Our car rental service reserved exclusively for Fare Suisse customers
Duration of the rental: from 08h to 07h the next day – 7,000 F including tax / day
All-risk insurance – Unlimited mileage – 7 days a week